Hi! I'm Kelly from Just Another Project, where I blog about all different kinds of projects that my family and I enjoy working on– from sewing and crafting to kid's activities and home improvement projects and saving money to raising backyard chickens and gardening.  I welcomed my second baby boy into my family in January and am finding I have less and less time to sew.  I wanted to share something that can easily be made during a naptime, since I know new moms don't have much time to sew.  So, today I have a tutorial for a quick and easy to make baby toy.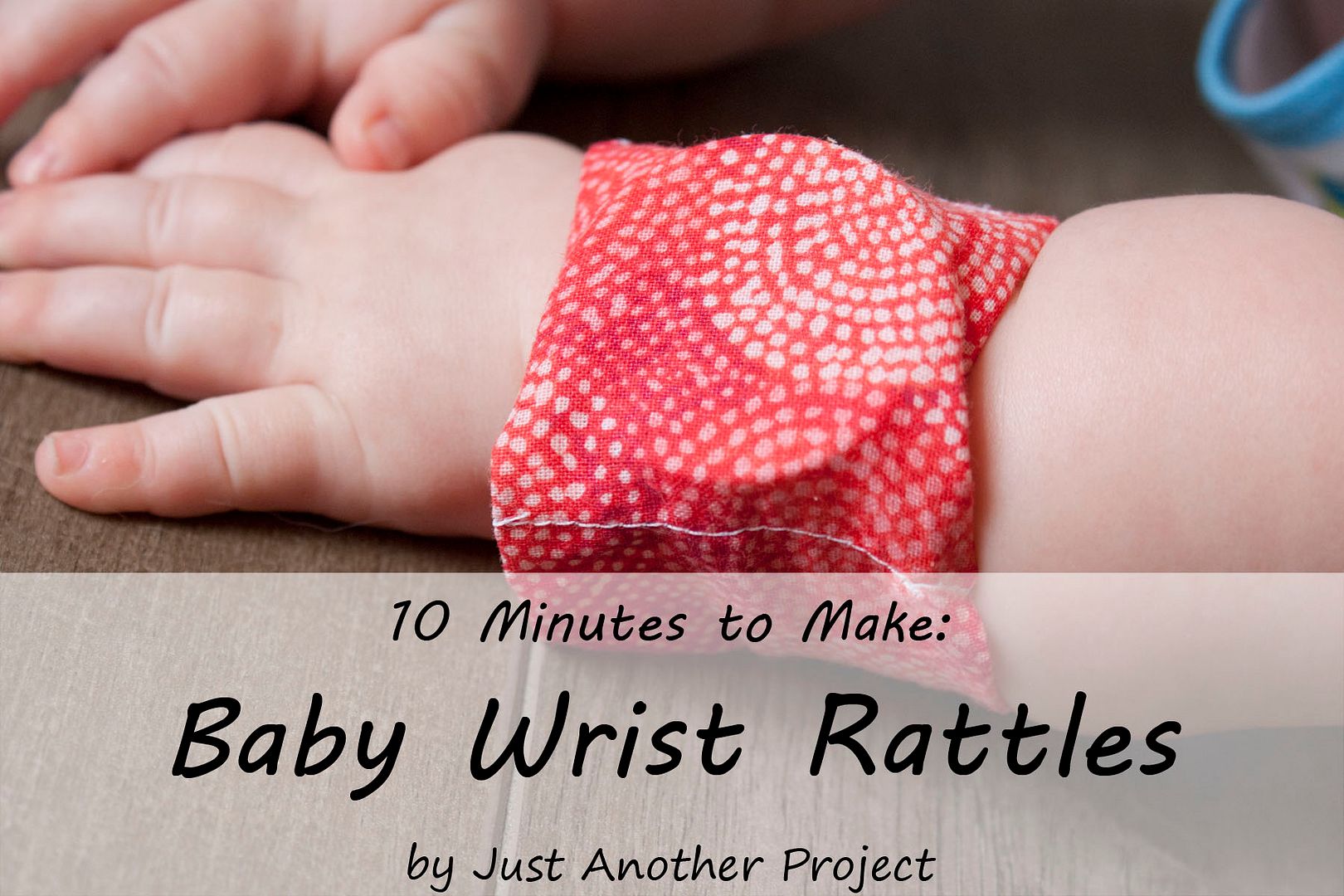 My baby boy loves his wrist rattles. The ones we had for him were ones we bought for my first son but there were just a few problems with them. They never really stayed on, especially with vigorous rattling. This was partly because the Velcro wasn't strong enough and partly because the little animal heads, as cute as they were, weighed the rattle down and tugged at the already weak Velcro. However, the big problem for my second son is that they were just too small. Baby Boy has three adorable rolls on his forearms and the wrist rattles just won't fit. I set out to remedy these problems with a new set of easy to make rattles.  These wrist rattles could, of course, be embellished more, but I wanted to make them easy to complete during a naptime.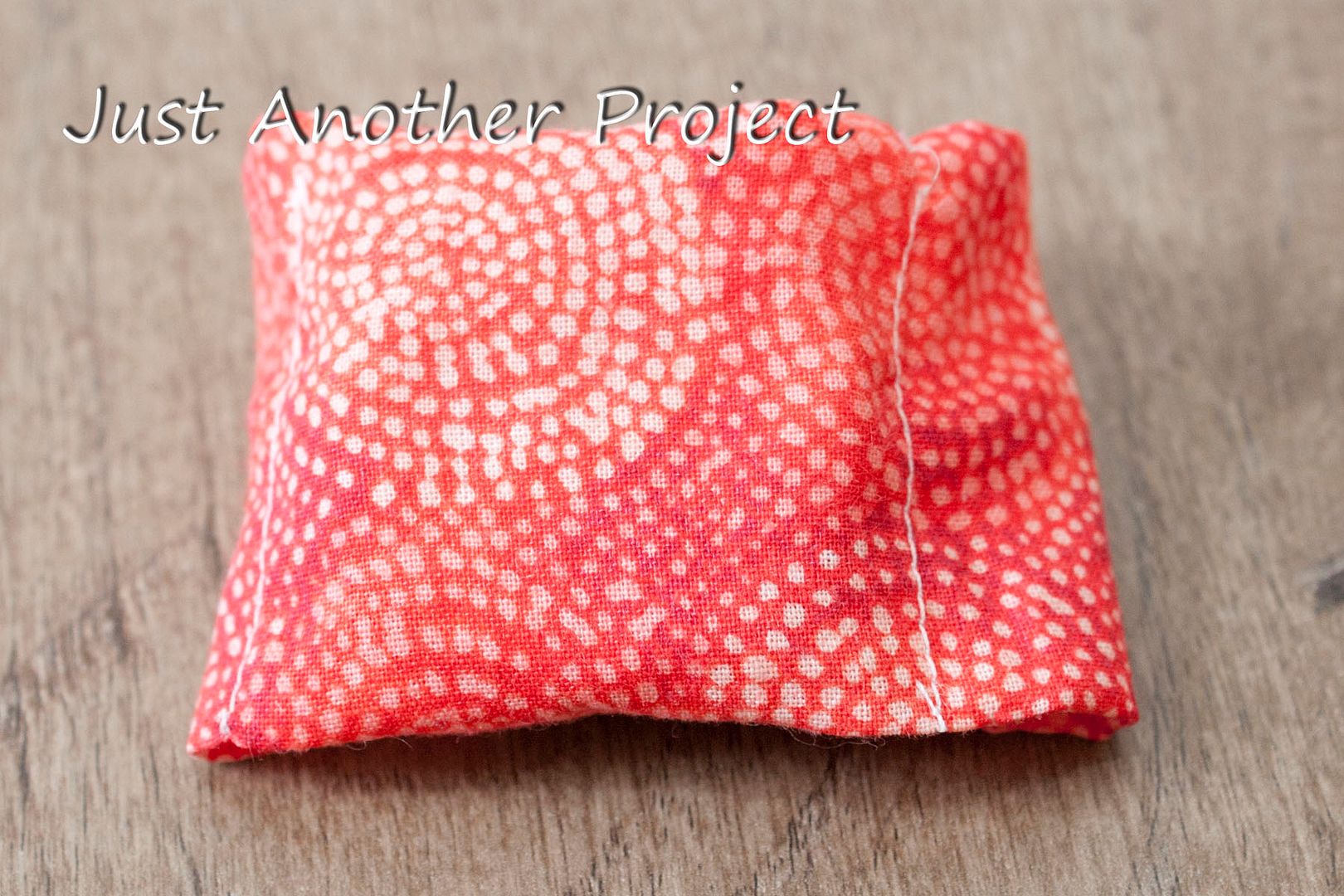 Here's what you need:
-scrap of lightweight woven fabric
-rattle insert (I use these from American Craft and Felt.  I use the 1.5-inch diameter ones.  It makes a huge wrist rattle but it's large enough that there's not a risk of a choking hazard)
-hook-and-loop tape or snaps (I used hook-and-loop tape because I was concerned about the snaps coming off and being a choking hazard.)
-scissors, thread, sewing machine, needle
1.  First, measure the baby's wrist circumference.  If this is for a gift or the baby hasn't been born yet a good estimate of a baby's wrist circumference is about 5 inches.  My baby's wrist was actually right at 5 inches.
Measure the diameter and height of your rattle insert. The insert I used was 1.5 inches in diameter and 0.5 inch high.
Now determine the size of the piece of fabric you need to cut.
For the length take the baby's wrist circumference and add about two and a half inches for ease (I know this seems like a lot, but it has to accommodate baby's wrist and the rattle insert) plus an inch for it to over lap.
baby's wrist circumference + 2.5 + 0.5 = length of fabric
For the width of the fabric add the diameter of the insert and height of the insert plus 0.5 inch to make sure you can get the rattle in plus another 0.5 inch for seam allowances.
2x(diameter of insert + height of insert) + 0.5 + 0.5 = width of fabric
Next cut a piece of fabric in these dimensions.  My fabric is 8 inches long and 5 inches wide.
(If you have an embroidery machine or if you like to hand-embroider you could put the baby's initial or a cute design in the exact center of this piece of fabric to embellish the wrist rattle.  My embroidery machine, sadly, is not cooperating at the moment so I just left mine plain).
2.  Fold the fabric in half the long way with right sides together and sew the long sides together, leaving two inches open in the center for turning and inserting the rattle.
3.  Center the seam and sew the short ends together.
5.  Find the center of the wrist band and mark 1 inch on either side of it (adjust the measurement if using a different size rattle insert).  Sew at these marks, making a pocket for the rattle insert so it doesn't slide around inside the wrist band.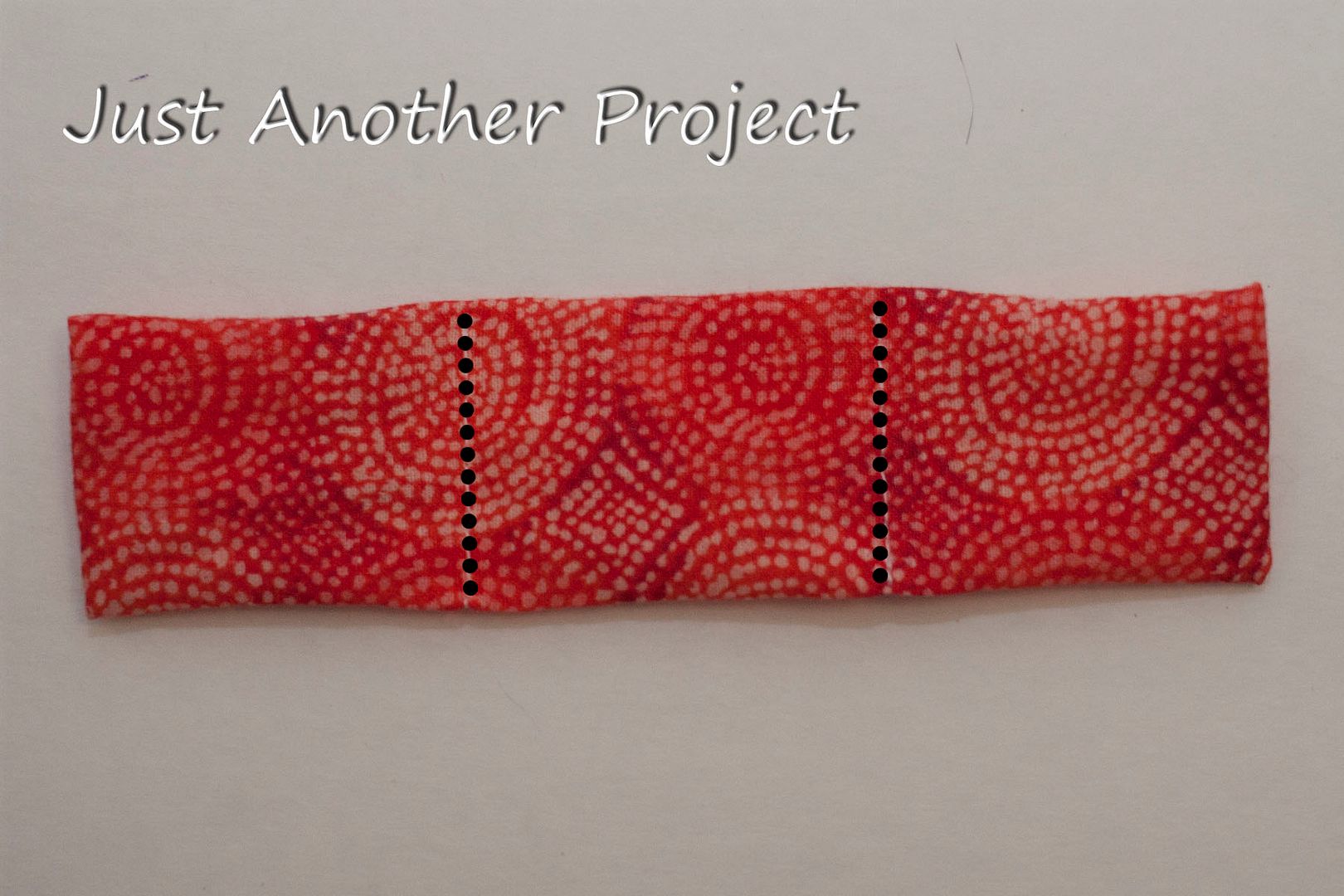 6.  Insert rattle and hand-sew the opening shut.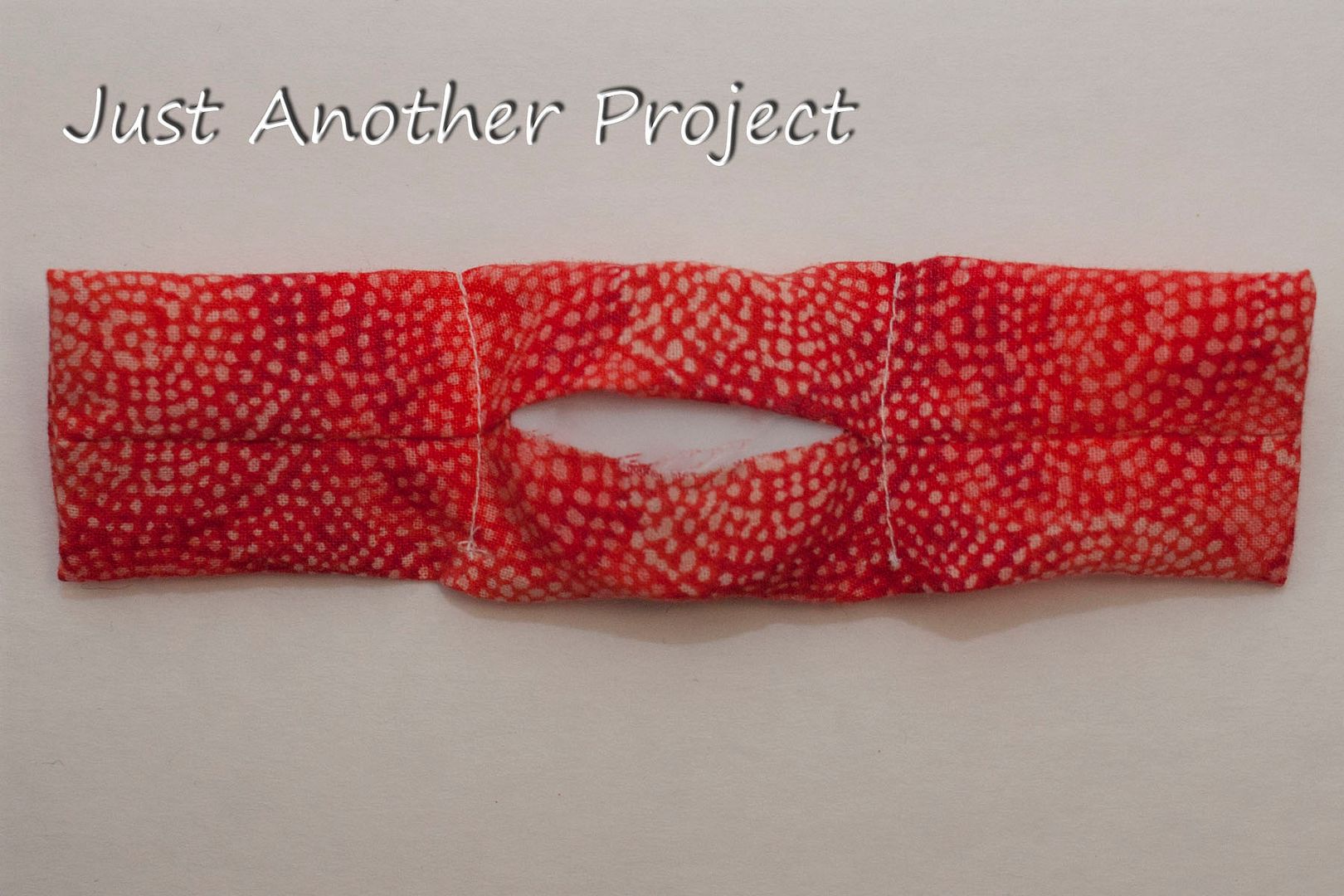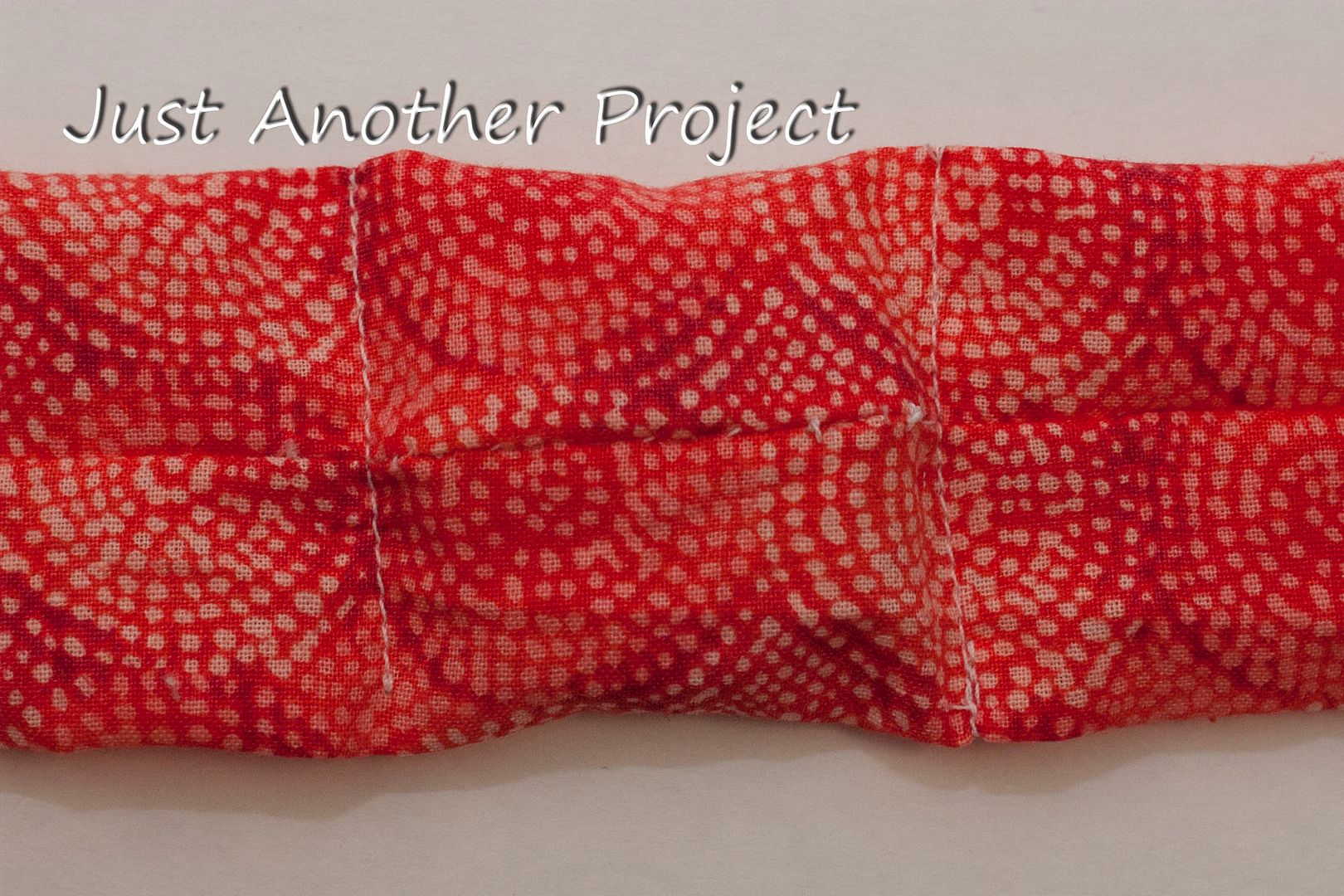 7.  Sew the hook-and-loop tape (or apply the snaps) to each end of the wrist band.  If Baby is available, size up the wrist band before permanently attaching the closures to ensure proper fit.  If using hook-and-loop tape, be sure have the loop side on the inside of the wrist band so that it is against Baby's skin instead of the rough hook side.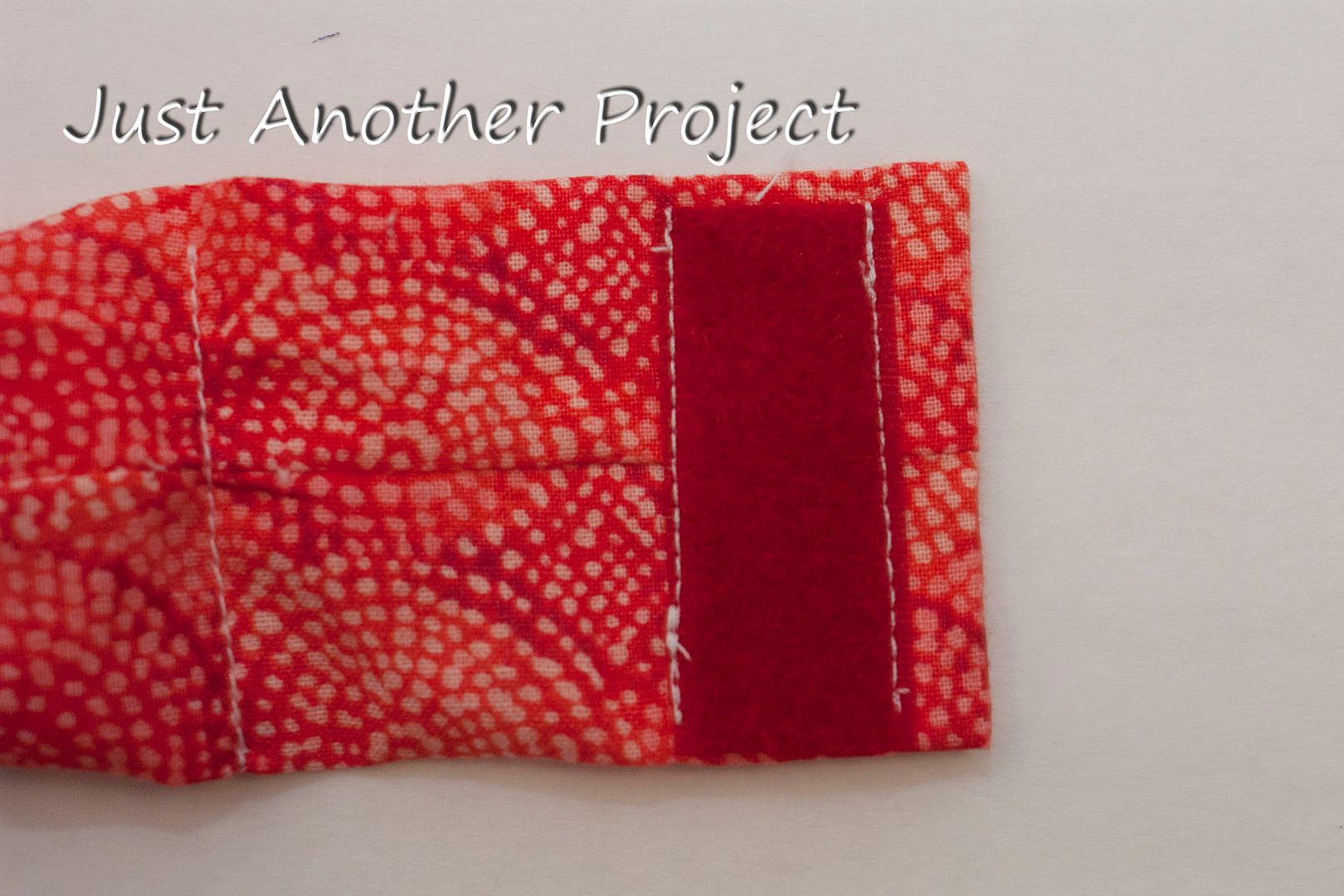 That's it!  Now Baby can enjoy his or her wrist rattle!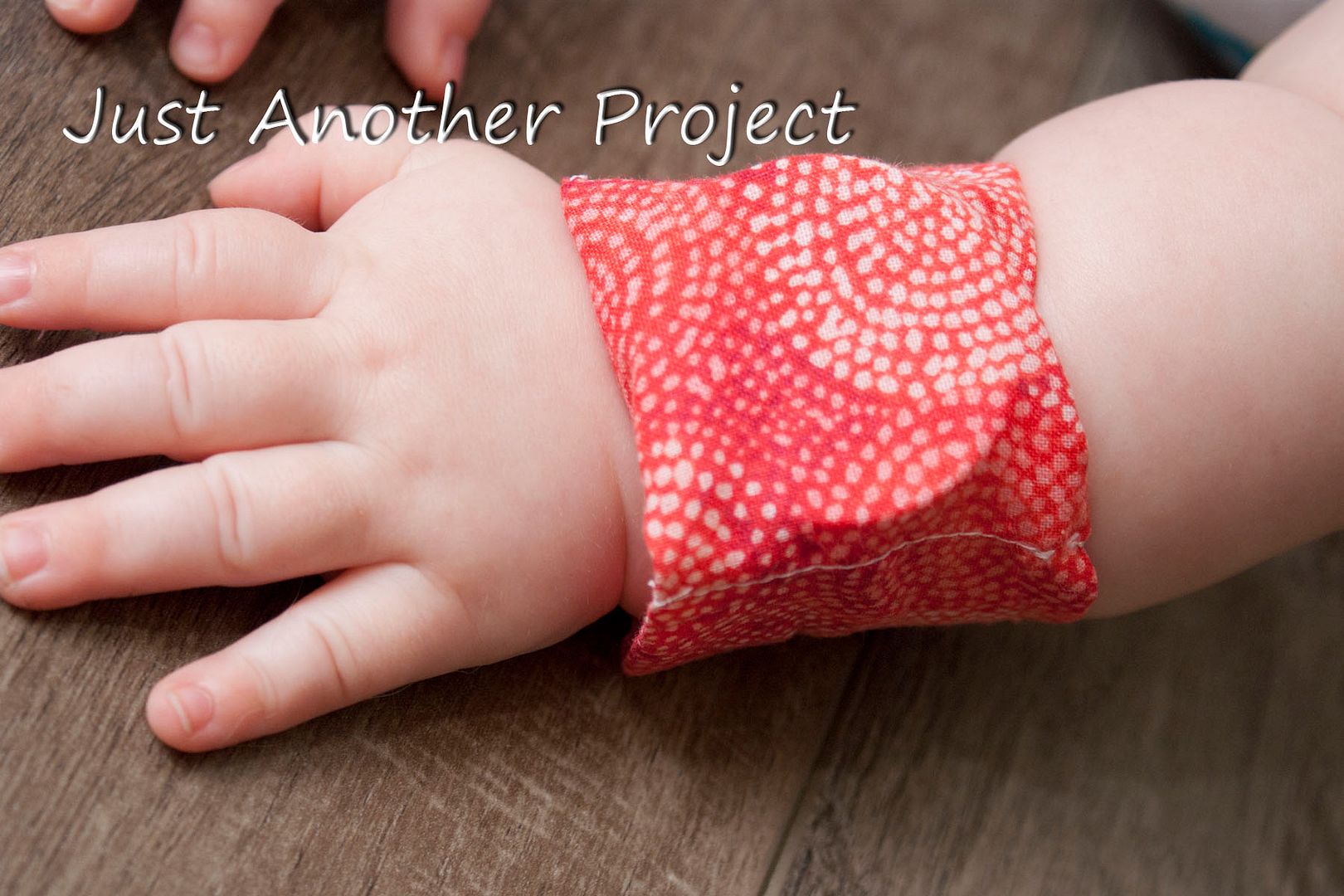 Thanks for joining me for this project!  You can find more of my sewing tutorials here and some other projects to make for babies and kids here.  I have a few patterns available in my Craftsy shop, including one for an infant sleep sack, so please visit me there or follow me on Facebook!
_____________
Loading InLinkz ...