You may have seen some sneak peaks of a 'secret' project I've been working on…well it has finally arrived! I've teamed up with a group of amazing Canadian women who have inspired me, made me laugh, and taught me how to sew a bra. We are coming together to share with you our experiences, review Canadian shops, and showcase Canadian designers. Welcome to the 'Canada Cups' Cross your Heart Relay blog tour!
We all were paired up with a fellow blogger who lives on the opposite end of the country. Since I'm out west, in Edmonton, I was matched with Rachel, who lives out east in Ontario. She is a stylish blogger and talented sewist; you can find her at The Wild Stitch.
I'll be back on Wednesday with an interview with Beverly Johnson, the Fairy Bra Mother herself, and back again on Friday when I  get to share with you my finished project! While you're here, I suggest entering to win a bundle of 3 free classes by simply clicking on the logo below!
Giveaways
Click the image below now for a chance to win a bundle of 3 Craftsy classes (your choice):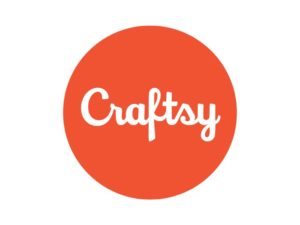 Stay with us through to the end of the tour for a chance to win additional prizes:
complete kits to make your own bra,
bra- and swimsuit-making classes,
fabric, and more …
---
Tour Schedule Itinerary
Follow the magical tour to see what we all have under our clothes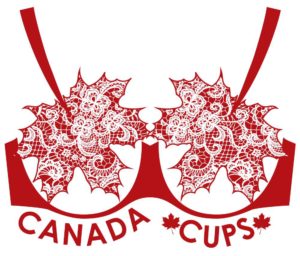 // Please note that none of these post links are available before the scheduled date. If you click on one too early, you will get an Error 404: Page not found. You know about those, right? //
♥
Sunday, September 11
♥
Monday, September 12
♥
Tuesday, September 13
♥
Wednesday, September 14
♥
Thursday, September 15
♥
Friday, September 16
♥
Saturday, September 17
♥
Sunday, September 18
Whoohoo! It's giveaway day today!
♥
Monday, September 19
Have you entered the giveaways yet? Today's your last chance.
♥
Tuesday, September 20
Giveaway winners announced on all the blogs:
Life of a Fairy Bra Mother, Little Heart Threads, Glitter in my Coffee, Michelle's Creations, Mrs. Weaver's Finest Unmentionables, Braphoria, Gracious Threads, Élégantine!, Shelaine's Designs, That's so Venice, Sprouting Jubejube, Flying by the Seam of my Pants, The Wild Stitch, Farthingales Corset Blog
♥
After September 20
Come back to visit all the blogs for followup posts. It's always fun!
Craftsy class discounts expire at midnight

Sept. 30
♥