Giveaway day! 
Today is the day to enter the giveaways.  Entry starts Sunday at noon, and closes Tuesday at noon.  Winners will be announced Tuesday afternoon, there will be some consolation prizes as well if you don't win, so be sure to check back either way.
You can win,
Online classes from Braphoria, Crafsty and Closet Case Files
Gift certificates to Bra Makers Supply, Blackbirds Fabrics, Ann's Fabrics, and Central Sewing
Bra kits from Emerald Studios, Uplift Custom Bra's, and Custom Bra's.
PDF pattern from Jalie
Now even if you're convinced you will NEVER make a bra go enter, because any of these prizes would make an awesome gift, but you should totally keep it and make one, trust me it's awesome!!!!
Have you missed any posts?  Here's a link to my teal lingerie set and my interview with Beverly Johnson.
The rest are all linked below, go and check up while you're waiting to see if you win!
Simply click on the 'Canada Cups' image below to go to the contest entry page.
__________________________________________
Giveaways
Click the image below now for a chance to win a bundle of 3 Craftsy classes (your choice):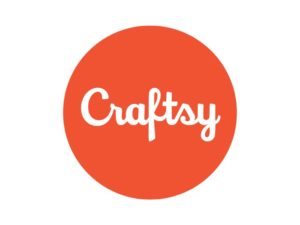 Stay with us through to the end of the tour for a chance to win additional prizes:
complete kits to make your own bra,
bra- and swimsuit-making classes,
fabric, and more …
---
Tour Schedule Itinerary
Follow the magical tour to see what we all have under our clothes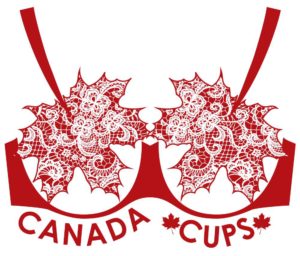 // Please note that none of these post links are available before the scheduled date. If you click on one too early, you will get an Error 404: Page not found. You know about those, right? //
♥
Sunday, September 11
♥
Monday, September 12
♥
Tuesday, September 13
♥
Wednesday, September 14
♥
Thursday, September 15
♥
Friday, September 16
♥
Saturday, September 17
♥
Sunday, September 18
Whoohoo! It's giveaway day today!
♥
Monday, September 19
Have you entered the giveaways yet? Today's your last chance.
♥
Tuesday, September 20
Giveaway winners announced on all the blogs:
Life of a Fairy Bra Mother, Little Heart Threads, Glitter in my Coffee, Michelle's Creations, Mrs. Weaver's Finest Unmentionables, Braphoria, Gracious Threads, Élégantine!, Shelaine's Designs, That's so Venice, Sprouting Jubejube, Flying by the Seam of my Pants, The Wild Stitch, Farthingales Corset Blog
♥
After September 20
Come back to visit all the blogs for followup posts. It's always fun!
Craftsy class discounts expire at midnight

Sept. 30