*This posts contains affiliate links. Clicking on these links costs you nothing and allows me to earn a little more fabric money!*
If you suggested a few years ago that I would be sewing my own bras, well, I would have laughed! But, today, that is exactly what I'm sharing with you.
Of course bras are a sort of intimate thing, and it did take some encouragement for me to 'flaunt it all' with you guys. This is where the Canada Cups blog tour comes in. A group on wonderful (and hilarious!) ladies encouraged me on and turned me from a bra making novice to having a full drawer of handmade bras. So for my stop of the Canada Cup tour, I have this pretty little set to show off!
Although bra making isn't difficult, the construction is pretty different from any other garment I've made. However, I was able to make a wearable bra the first try thanks to the Fairy Bra Mother, Beverly (read more about her in my interview on Friday), and her courses on Craftsy*.
Today I'll be sharing with you my review of the Sewing Bras: Designer Techniques* class, but I do suggest you take Sewing Bras: Construction and Fit* unless you have some experience with bra construction and fitting.
The course covers so many techniques that elevate your basic bra into something you'd find in an expensive specialty store. Some techniques that I learned in the course that I applied in this bra are a gothic arch (that peak under the bridge in the center front), power bar (that extra bit of fabric on the inside that helps push things forward!), a short tapered strap, straight top, and split lower cup.
The pattern I used was the Classic Bra by Pin Up Girls (designed by Beverly, the teacher in the class). You may have noticed that my bra doesn't look much like the one in the pattern, but that is because the course walks you through everything you need to know to take any bra pattern and transform it into a wide range of styles. I can't wait to try some of the other techniques. Here is what it looks like from the inside.
The findings (that's all the bits and bobs like elastics, wires, and trim) and fabrics are purchased from Bra Maker Supply. The lace was purchased locally at Marshall Fabrics on my shopping trip with 3 other fellow Canada Cups bloggers (super convenient that they all live within a few hours!).
Now I know some of you will ask: how hard is it really!? Well, not bad! The instruction in the videos was so thorough that I was able to make a completely wearable bra the first time. It wasn't quite the shape that I preferred, but the Craftsy course* even walks you through changing that. Since then I've sewn 3 more bras, trying out a new technique with each one.
To finish off the set, I sewed up two pairs of panties. The lace pair is Seamwork Geneva and the solid is Jalie 2568. It feels so luxurious to have matching sets and I can't wait to make many more!
Craftsy has generously donated 3 FREE courses of your choice to one lucky reader, all you have to do is click here or on the image below and you are automatically entered!
Giveaways
Click the image below now for a chance to win a bundle of 3 Craftsy classes (your choice):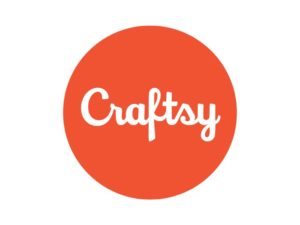 Stay with us through to the end of the tour for a chance to win additional prizes:
complete kits to make your own bra,
bra- and swimsuit-making classes,
fabric, and more …
---
Tour Schedule Itinerary
Follow the magical tour to see what we all have under our clothes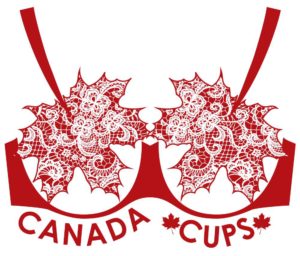 // Please note that none of these post links are available before the scheduled date. If you click on one too early, you will get an Error 404: Page not found. You know about those, right? //
♥
Sunday, September 11
♥
Monday, September 12
♥
Tuesday, September 13
♥
Wednesday, September 14
♥
Thursday, September 15
♥
Friday, September 16
♥
Saturday, September 17
♥
Sunday, September 18
Whoohoo! It's giveaway day today!
♥
Monday, September 19
Have you entered the giveaways yet? Today's your last chance.
♥
Tuesday, September 20
Giveaway winners announced on all the blogs:
Life of a Fairy Bra Mother, Little Heart Threads, Glitter in my Coffee, Michelle's Creations, Mrs. Weaver's Finest Unmentionables, Braphoria, Gracious Threads, Élégantine!, Shelaine's Designs, That's so Venice, Sprouting Jubejube, Flying by the Seam of my Pants, The Wild Stitch, Farthingales Corset Blog
♥
After September 20
Come back to visit all the blogs for followup posts. It's always fun!
Craftsy class discounts expire at midnight

Sept. 30
♥
---