Welcome back to Embellish is for BOYS! Today is tutorial day. I will be showing you how to create a reverse applique on your tee.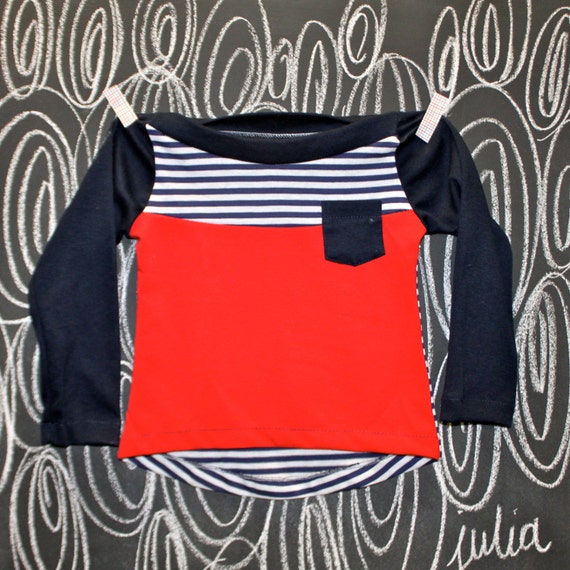 The pattern I used was the Julia's Sweater from Filles a Maman. You can purchase your own copy here or enter to win it.

a Rafflecopter giveawayAfter today's tutorial will be a linky party. If you sew along, or have done reverse applique in the past, enter your project for a chance to win a free class of your choice from Craftsy!

So let's begin!


You can trace your design directly on your fabric without using freezer paper, but I find the paper stabilizes the knit while you cut.

If your knit is thin, you may have to use a stabilizer behind the fabric when you sew. I used a thicker interlock (blue) and cotton lycra (white) and did not have to use stabilizer. There are many commercial stabilizers available, or some thin paper works in a pinch (to get it off easily, soak it in water first).

There you have it! Put in on a cute little (or not so little) boy and you are done.



So go and sew up your own project and link it up, or share a reverse applique you have done in the past. It can be a shirt, pants, bag, anything, as long as it is for a boy!

I will be featuring my favourite entries on Saturday, and one lucky sewalong participant will win a free Craftsy course! With courses on everything from sewing, pattern drafting, cake decorating, photography, and painting, there is something for everyone.