*This posts contains affiliate links. Clicking on these links costs you nothing and allows me to earn a little more fabric money!*
One of the most exciting part of being part of the Canada Cups blog tour has been the opportunity to get to know one of the biggest names in the hand sewn bra industry: Beverly Johnson. Beverly is the author of many books on bra and lingerie drafting and construction, pattern designer behind the 'Pin Up Girls' lingerie patterns, the owner of Bra-makers Supply, and the popular instructor at Craftsy!
Not only did I learn everything I know about bra making through taking her Craftsy courses (click here for a more detailed review), but I also worked with her 'Classic Bra' pattern as well as used some of the supplies purchased from her online lingerie supply store: Bra-makers Supply. I had the opportunity to interview her about her growth as an industry leader and her future plans. I hope you enjoy the read!
What was your inspiration to begin teaching about sewing bras?
When I moved from NB in 1994 after 24 years of home dec and quilting, I wanted something that combined my sewing skills and my pattern drafting skills. So I started teaching sewing, including heirloom sewing, smocking, machine embroidery and bra-making. I started selling specialty sewing supplies by mail in a company called Sew Fancy. Bra supplies were a very small part of that. When I sold that company in 1999, I asked if the new owner wanted the bra-making part and she said (much to my everlasting joy) she did not. Whoever would want to make their own bras? I happily registered Bra-makers Supply as its own company the very next day.
I'm a grade school teacher myself, and it is always the best feeling to see a student have a eureka or 'aha' moment. What has been your most rewarding teaching experience?
My most rewarding teaching experience is of course what I called the long programme, in which I taught women to become custom bra-makers over 8-9 weeks right here in Hamilton. At first we were part of Mohawk College but after 4 years, I taught that in my own school. I am thrilled to know that my students are still out there, including Norma of Orange Lingerie, Christine of Fortnight Lingerie and Karin of Mrs. Weaver's (just to name drop a few!) I see a lot of my students on the various bra-making blogs and it is good to see that they are still around, making bras!
Many of my readers are accomplished sewists but unfamiliar with sewing lingerie. What advice would you give to a beginner bra maker?
Just jump in and do it! Who cares if it is not perfect the first time? It doesn't take a lot of time, or fabric and you will learn so much sewing the first bra. If it doesn't fit, it is not a big deal. Assess the fit and move on to a size that will fit. You can make the second bra perfect!
You've become quite the celebrity in the sewing world! How does it feel to be a 'big name' in the industry?
Every now and then, when I think too much of myself, I get a smack on the head by the universe. Sometimes I call somewhere and they say…Beverly who? It reminds me that no one knows me, outside of the bra-making niche of the sewing world niche.
If you could show off only one sewing project, which one would it be?
I am putting bras aside for this question, because you already know I love sewing all intimate apparel. But I also really enjoy sewing with knits. I made lots of knit fabric tops for the craftsy classes. Almost every week I get emails about the tops I am wearing! Am I considering making patterns for those? Maybe….I will add that to my list!
What changes have you seen in the hand sewn lingerie community in the years you have been teaching? What role do you think technology has played in this?
Sewing used to be a solitary activity and women were almost ashamed to admit that they sewed. The pendulum has swung the other way, and now it's the ones who cannot sew that are pitied! Social media and the popularity of sewing shows such as Project Runway, and the Great British Sewing Bee and Atelier have definitley caused an uptick in the industry. If you haven't seen these shows…where have you been?
Can you tell us a little bit more about your job as an instructor for Craftsy? Your latest class on Sewing Panties: Construction and Fit is on my wish list! Do you have any more classes planned with them? Any sneak peaks you are willing to share?
Craftsy called me when I was in Sweden not quite 2 years ago and signed me up right then and there. They were uncertain how the Craftsy community would respond but I am proud to say that my first class was the top seller in both 2014 and 2015! In less than two years, over 22,000 women have taken that class! I knew it would be popular, but the respnse has been overwhelming. I can confirm that I am filming class #6 with them in December, but sorry…all I can tell you right now is that it is more intimate apparel!
Thank you so much Beverly! While you are here, you can pick up your Sewing Bras: Designer Techniques for 50% off or enter below to win 3 FREE Craftsy courses!
Giveaways
Click the image below now for a chance to win a bundle of 3 Craftsy classes (your choice):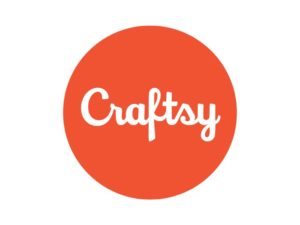 Stay with us through to the end of the tour for a chance to win additional prizes:
complete kits to make your own bra,
bra- and swimsuit-making classes,
fabric, and more …
---
Tour Schedule Itinerary
Follow the magical tour to see what we all have under our clothes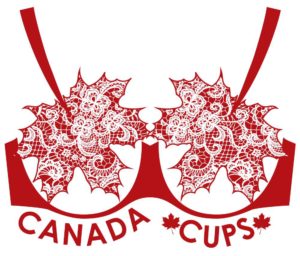 // Please note that none of these post links are available before the scheduled date. If you click on one too early, you will get an Error 404: Page not found. You know about those, right? //
♥
Sunday, September 11
♥
Monday, September 12
♥
Tuesday, September 13
♥
Wednesday, September 14
♥
Thursday, September 15
♥
Friday, September 16
♥
Saturday, September 17
♥
Sunday, September 18
Whoohoo! It's giveaway day today!
♥
Monday, September 19
Have you entered the giveaways yet? Today's your last chance.
♥
Tuesday, September 20
Giveaway winners announced on all the blogs:
Life of a Fairy Bra Mother, Little Heart Threads, Glitter in my Coffee, Michelle's Creations, Mrs. Weaver's Finest Unmentionables, Braphoria, Gracious Threads, Élégantine!, Shelaine's Designs, That's so Venice, Sprouting Jubejube, Flying by the Seam of my Pants, The Wild Stitch, Farthingales Corset Blog
♥
After September 20
Come back to visit all the blogs for followup posts. It's always fun!
Craftsy class discounts expire at midnight

Sept. 30
♥
---