Today I would like to introduce to you all a very talented sewist and businesswoman: Gemia from Phat Quarters. She has been a tester for several of my patterns, and I really appreciate her attention to detail and excellent taste and aesthetic.

Recently she sewed up a Seashore Dress, Top & Tunic and I love how it turned out! You can read her review here and enter yourself to win a free copy of the pattern!



Gemia runs a fabric store called Phat Quarters. Here she is to tell you a little bit more about her business:


Can you tell us all about your sewing journey?

My first journey in the land of fabric and thread started and finished the day when I was ten or eleven, I think, and sitting at my mother's sewing machine as she was giving me a little lesson on all the parts of her machine. I stood up slightly to get a better view and in doing such stepped on the sewing foot. The needle went straight through my mother's finger and my career was abruptly over! That was about 15 years before I had my first child and my first desire to try my hand at sewing again.

When did you learn how to sew?

I am a self taught seamstress of necessity. I did not like the clothing options that were avaible for my daughter and I loved the colors and prints that I could find at my local fabric stores. I have always been creative and have had a passion fro scrapbooking and photography since my high school years. With the addition of my first three girls I fell in love with dresses, skirts, and little adorned shirts. Now that I have finished off my family with two little boys I am enjoying the addition of bowties and pants. I have also become a fan of creating quilt tops that eventually I will turn into completed quilts for the cold winter months here in the Pacific Northwest.

What prompted you to open a fabric store?

I have always wanted to bring in a bit of extra money to help in allowing me to stay at home with my children while supporting my more creative habits, ie. scrapbooking and sewing. When a few friends and I discovered that we all had the same desire and the same massive amounts of supplies hidden in our closets, we thought that we would make a go of a real shop. It has been a fun and challenging ride! We are only in our 16th month yet are becoming rather successful and managing to maintain a great balance between being mothers and owning our own business.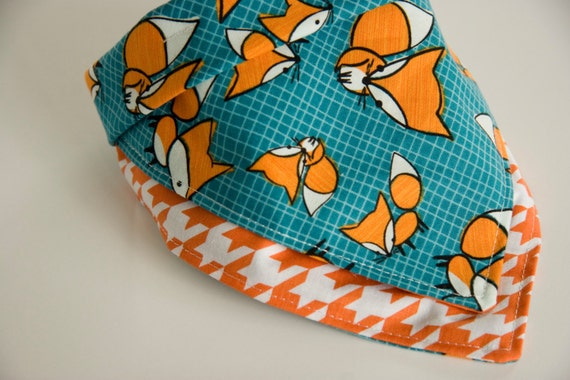 What is your current favourite fabric?


I could no sooner choose a favorite child…like them it changes by the minute but I did just buy a few yards of this adorable little fox fabric by Camelot Fabrics called Frolicking Forest Foxes on blue. When I pair this with the Riley Blake Houndstooth in orange I get all gitty inside! I used this combo to make some of my Baby Bandanna Bibs and some amazing shorts known by all you Gracious Thread fans as the Starfish Shorts!



I want to say thank you to Jessica for her amazing talents in designing! Without her skills my children's wardrobe would not be nearly as exciting as it is! I currently have 2 more Seashore Tunics cut on my table and am thrilled to have my girls wear them for the 4th of July!


Thank you very much Gemia! We are teaming up to offer a prize to one of our readers: a copy of the Seashore Dress, Top & Tunic AND a half yard of Riley Blake Honey Comb Dots in yellow.